Updating gigabyte bios to uefi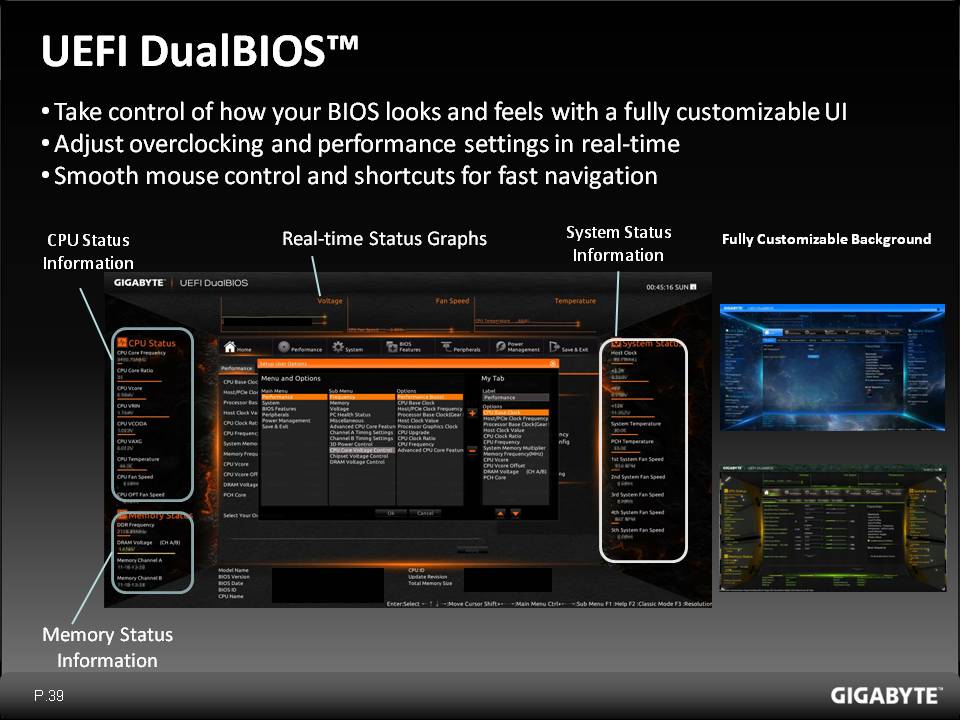 It seems like not many people have read it and simply took it for granted. First of all, I wanted to point everyone's attention to raja asus's posts in this same thread. Its a beta from like so by now a lot of the problems have found and so have solutions to those problems. Overclocking does not shorten the life of the components as long as the heat is maintained to within spec. You'll also find you're fine when in Windows for obvious reasons.
If I shut down, reboot, and attempt to enter bios I get the blue bios screen but nothing on it other than the gigabyte dual bios label up too. There is no fix for this from our side.